News
Gage County Fair Starts Wednesday
The Gage County Fair and Expo begins this Wednesday and runs thru Sunday.
The midway is setting up, show barns are being prepared, and food trucks are finding their spots on the grounds as final preparations are being made for this year's Gage County Fair and Expo which starts this Wednesday and runs thru Sunday. Fair manager Tammy Zarbynicky says the fair office is a busy place.
"Things in the office are really busy right now. Phones are ringing...we are loading up all the ticket orders that are coming in. We are really busy."
This year's event features bull riding, stock car races, a tractor pull and trailer races. Zarbynicky says tickets for the evening events can be purchased at the office or on-line.
"Ticket sales are really good. Of course the Eve of Destruction you really want to get in there and get those tickets for that because that will be a sellout. The other tickets are moving really good too. If you can buy your tickets early."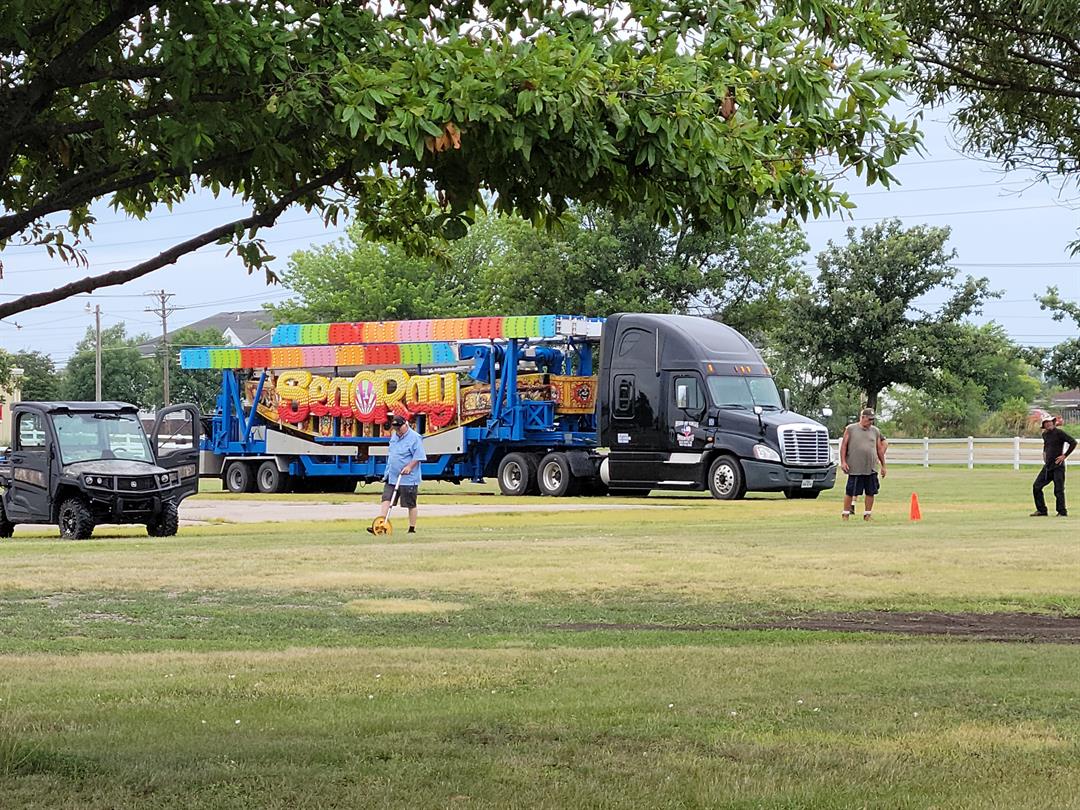 Zarbynicky says there is still space available for vendors and exhibitors. Anyone wishing to be a part of the fair can contact the fair office to reserve space.
"We always make room for our vendors so we will squeeze you in wherever we can. There a couple of spots outside and inside we do have room in there too. Like I said we always make room for our vendors."
The public can get a sneak peek at the fair on Tuesday night as the Beatrice Area Chamber of Commerce will be having its annual Ag Appreciation Barbecue in the main livestock building.
Judging of 4-H projects will also take place on Tuesday in the 4-H building.
First full day of activities at the fair will be on Wednesday.